AUTODELIVERY® ROBOT (ADR)
Autonomous Delivery Tug Application
Autonomous delivery tugs, powered by BrainOS®, enhance efficiency and productivity by enabling autonomous delivery of carts and loose-pack inventory for any indoor point-to-point delivery needs. It's ideal for facilities that currently employ mostly manual or cartbased material handling methods, autonomous delivery tugs provide manufacturing, distribution and other stockladen facilities with an easy entry into autonomy without the need for expensive facility retrofitting or to increase management and operational complexity.
Contact Us to Learn More
---
Well-suited to highly dynamic facilities that employ open workflows or require frequent layout changes, robotic delivery tugs are easily operated by non-technical employees and allow for highly configurable routing options that are not dependent on integration with warehouse management systems. Singular or multiple routes can be trained, stored, reconfigured, or deleted at any time. Autonomous delivery tugs allow for total flexibility so facilities can leverage the delivery routes that best align with their changing needs.
Autonomous mobile robots (AMRs) are becoming valued tools to address labor intensive tasks. With a lower cost of entry compared to traditional infrastructure-heavy warehouse material handling systems, BrainOS-powered AMRs are fast and easy to deploy. As they navigate autonomously and can avoid obstacles, they work seamlessly alongside human users, forklifts, and other robots.
Leverages Existing Equipment/Technology
Capable of towing a variety of common material handling and utility cart types.
Uses same cloud-connected operating system and user interface as other BrainOSpowered robots. Allows for remote performance monitoring and diagnostics, and consistent software updates that add new capabilities throughout the life of the machine.
Boosts Overall Staff/Facility Production
Eliminates inefficient back and forth material runs, enabling staff to focus on higher value activities.
Enables multiple stops throughout a facility with single or multiple routes.
Improves Facility and Staff Safety
Safety-first architecture and certification enables fully autonomous operation in both controlled industrial and open to public commercial spaces.
Dane Technologies leads the industry for proven safe operation in dynamic environments. Reduces workers compensation claims by decreasing backbreaking tasks.
---
Benefits and Return on Investment
The shelf restocking process is typically a closed loop round trip (RT) that often requires five steps: unload, sort for location, transport, transfer to the shelf and return to the back room. The ADR automates virtually all of the labor associated with the RT transport step.
Transport Labor
Assumes $20.00/Hour wages and benefits
8 hours of use saves $160/day or $57,600/year
12 hours saves $240/day or $86,400/year
Reduced Risk of Injury
Average cost of injury is $30,000 (2019 National Safety Council)
Safer work environment drives fewer injury incidents (est. 33% of 30k= $10,000/yr)
Fewer claims delivers lower insurance costs
Reduced Team Turnover
Average turnover for PT team members exceeds 65% (source FMI)
Onboarding cost (save 1 turn/year = $4,200 average per PT — source Retailing Research Counsel)
Larger potential labor pool (less walking and physical push/pull labor required)
Higher team member satisfaction (higher value tasks enhance work satisfaction)
Potential Annual Savings of Over $100,000/yr
Plus, AutoDelivery® Robots are available to run continuously for 12-14 hours each day (6-8 hour recharge time), 7 days a week, 365 days of the year.

---
Machine Specifications
Autonomous delivery tugs eliminate inefficient back-and-forth material handling and work seamlessly alongside teammates while safely navigating complex, dynamic environments. Capable of towing a variety of common material handling cart types, carts are loaded by pushing them into the payload area until they click into and engage with the tow hitch.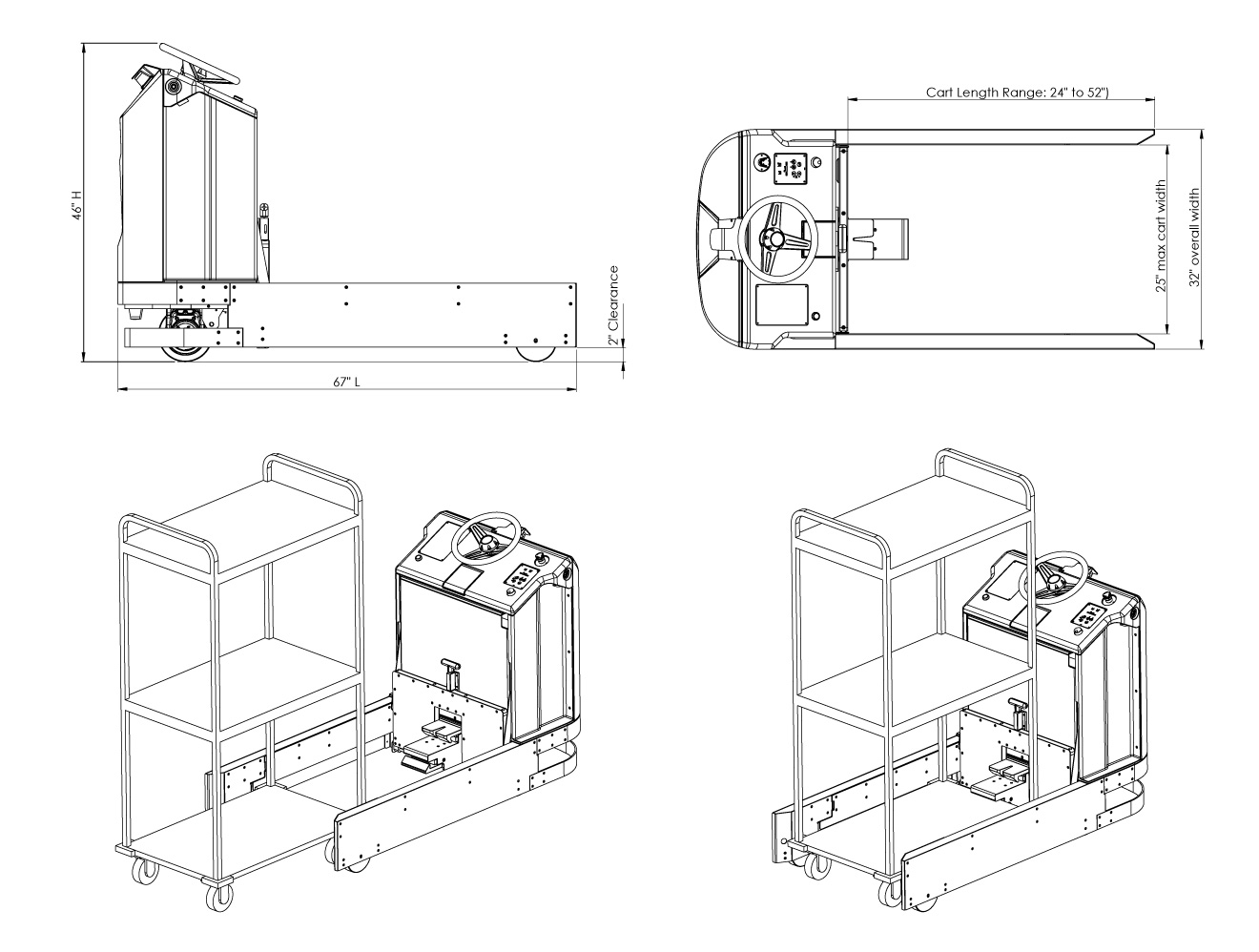 ACCOMMODATES CARTS UP TO 40" LONG AND UP TO 25" WIDE
---
Proven Experience: Key to Successful Implementation
Industry leading quality doesn't stop with the design of our solutions – it extends to product rollout and post-sale support. Whether you manage one site or thousands, when you partner with us, we are putting 20 years of experience in tens of thousands of locations to work for you. We work together with you to understand the unique requirements of every worksite and collaboratively design your rollout strategy. With every sale, we provide training materials, a certified operators program, and best practices guidelines to ensure your team achieves your productivity and safety goals. Contact us to learn more.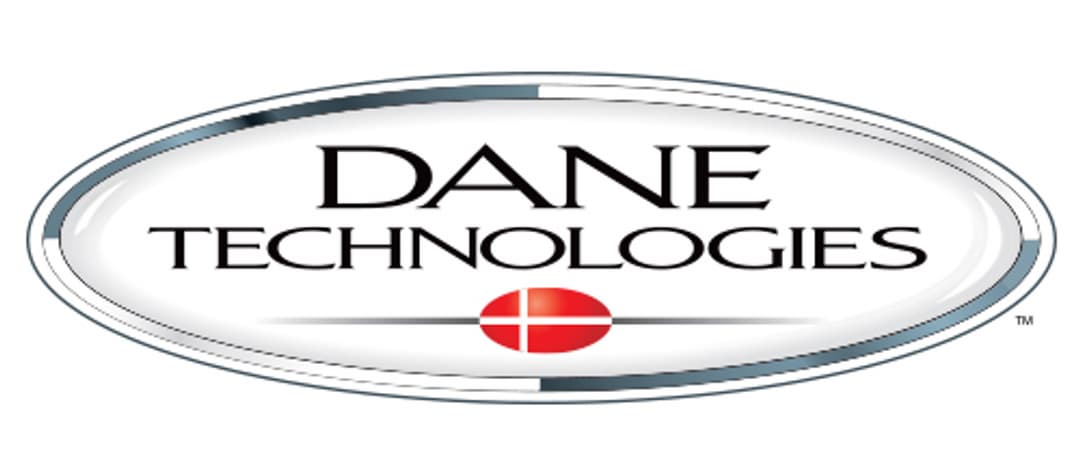 Contact Us