PowerPal RT Series: Ride-On Tug and Trailer Puller
Powerful, High Capacity Indoor/Outdoor Towing
The PowerPal RT is a compact, powerful, and versatile ridable tug built for indoor or outdoor use, where maximum range and power are required. Built on the proven and dependable PowerPal drive system, and capable of towing up to 20,000 lb (9,071 kg), the RT is configured as either a seated or stand-up model. With a wide variety of hitching options and configurations, the PowerPal RT is the ideal solution for flexible, high-capacity towing in a ride-on configuration.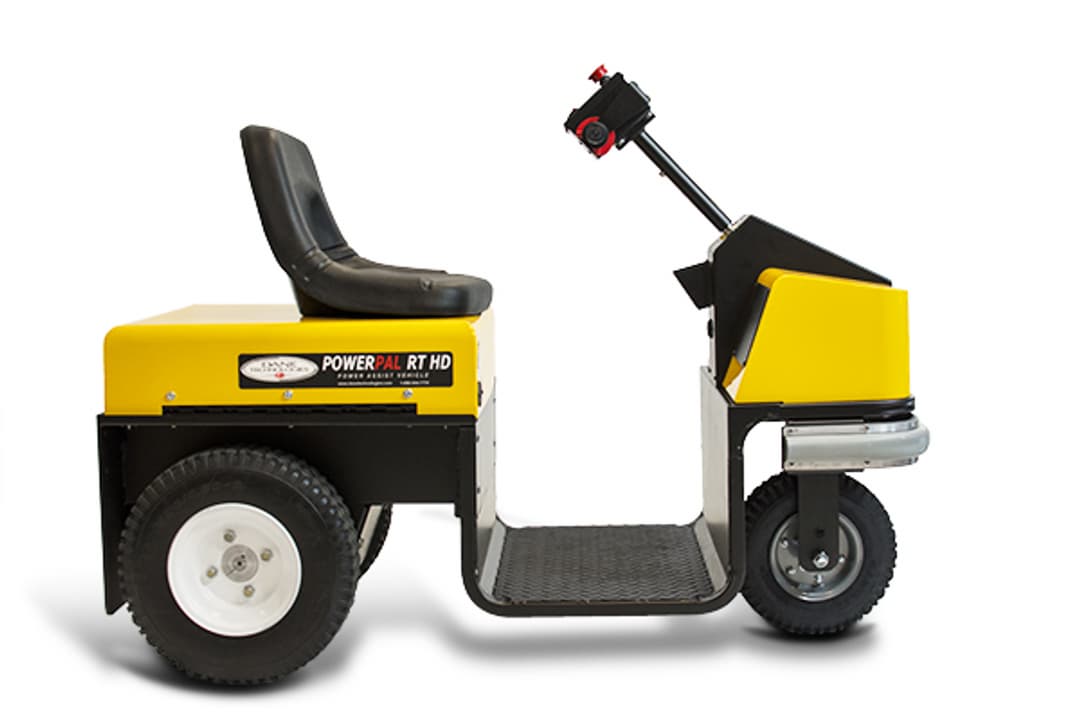 ---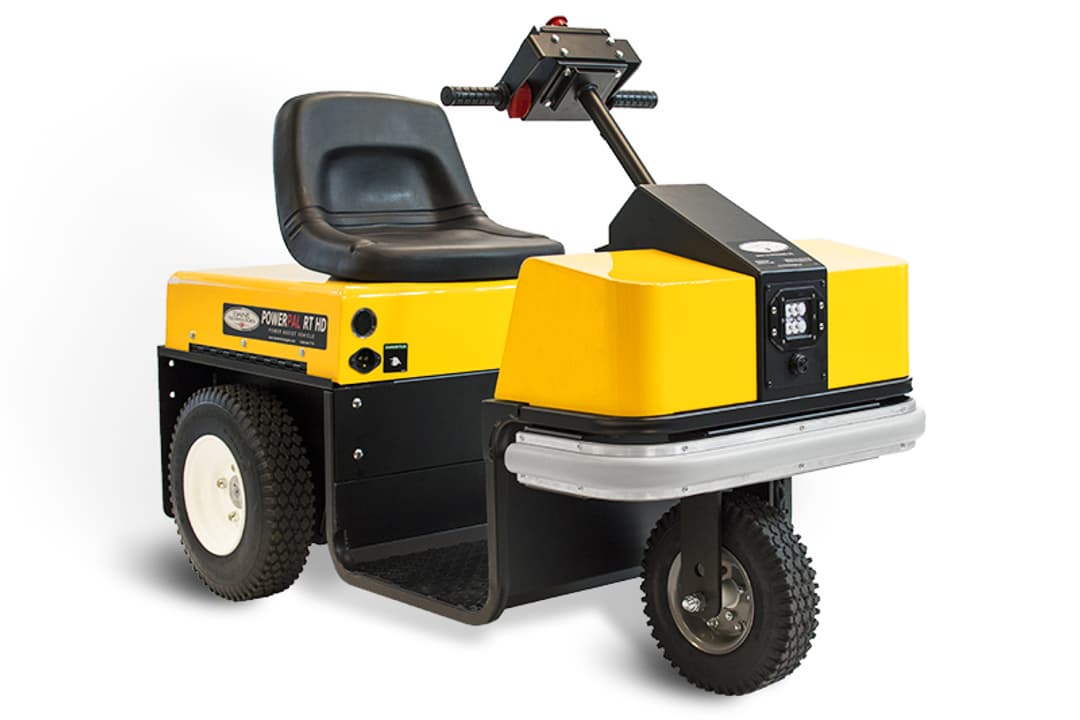 Ride-On Tug Built For:
Distribution Centers & 3PL Logistics
Manufacturing & Warehouse
Industrial Trailer Pulling
Airports & Transportation Centers
Hotels & Resorts
Convention Centers
Sports Facilities & Stadiums
Heavy Carts & Trailers
Indoor & Outdoor Use
---
Powerful High Capacity Tug
Heavy-duty design enables you to push or pull the heaviest carts, trailers, — or any wheeled load safely and easily.
Up to 20,000 lb Capacity
Indoor/Outdoor Use
Compact & Efficient Towing
Increase productivity and prevent injury with high capacity ride-on towing and built in safety features.
Compact Design
Optional Quick-Swap Battery Pack
Flexible Hitching Options
Hitching options, custom features and stand-on configuration allow you to customize your RT for your specific application.
Seated or Stand-Up Configuration
Multiple Hitch Options
---
Features & Options
Seated or Standing Configuration
Heavy-Duty Upgrades in the PowerPal RT HD
Co-Pilot VGV Option for Autonomous Operation
Dual-Wheel Steering
Quick-Swap Battery Pack for 24/7 Operation
Configurable Speed & Towing Capacity
Handheld Radio Control Option
Wide Range of Hitch Options
Stand Up Configuration:
Specifications: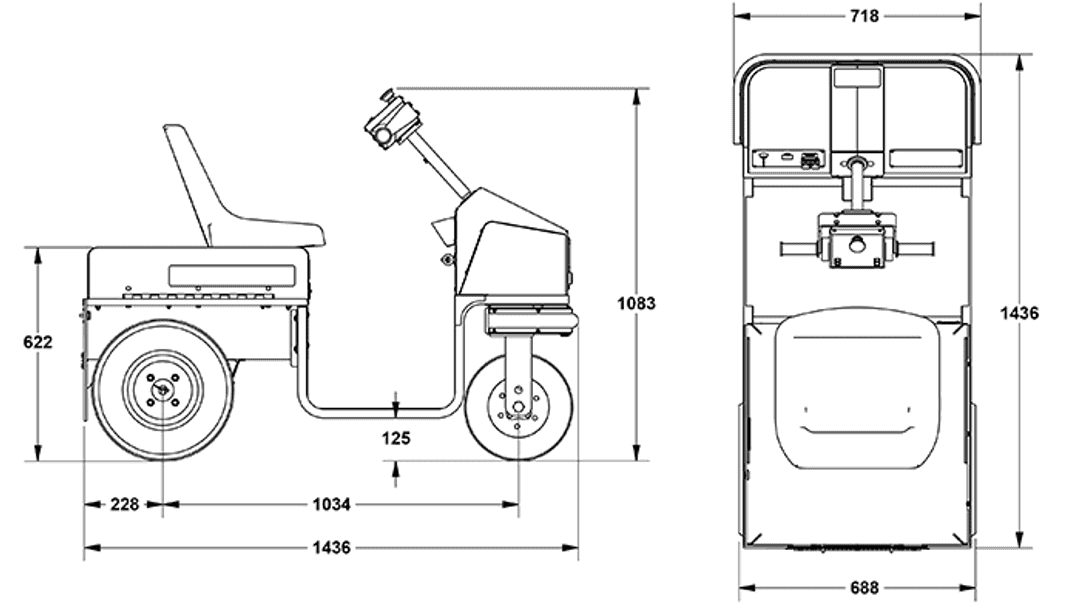 PowerPal CM Motor
1.38 HP 4-pole (1000W)
Up to 18,400 lb (8,346 kg) Load rating under ideal conditions
PowerPal CM HD Motor
2.0 HP 4-Pole (1120W)
Up to 20,000 lb (9,071 kg) Load rating under ideal conditions
Programmable Speeds
Standard Settings
High Speed Option
Forward: 0-3.3 mp h (5.3 kph )


Forward: 0-6.0 mp h (9.7 kph )

Safety Features
Seat Sensor, E-Stop, Overload Fuse, Automatic Parking Brake
Ensures operator safety & best operating practices
Visibility
LED Headlight, Optional Safety Beacon/Strobe Tower, Reverse Alert
High visibility ensures operator safety & maintains safe work environment
Batteries
Standard 3 Group 31 Maintenance-Free Deep Cycle
Long-life batteries: 12 hours continuous use on one charge (depending on load)
Smart Charging System
On Board 16 amp @36 voe Series-balanced Smart Charger
Automatic shut off, maintenance charge mode, & battery life maximizer
Ergonomic Controls
Ergonomic & Intuitive Controls
Safe & simple operation
On-Board Self Diagnostics System
Coded Maintenance & Service Signals
Eliminates unnecessary service trips & ensures the most uptime for your PowerPal
Multiple Hitch Attachments
Allows Multiple Configurations of Use, Load Size, & Trailer Size
Attachments accommodate almost any trailer, cart, trolley, or roll cage
---
Custom Specifications
| | | | |
| --- | --- | --- | --- |
| Motor Spec | Tire Size | Max Speed | Towing Capacity* |
| RT Standard Motor | 12 in | Forward: 3.3 mph, 5.3 kph | Up to 18,400 lb (8,346 kg) |
| RT Standard Motor | 16 in | Forward: 3.7 mph, 6.0 kph | Up to 16,900 lb (7,665 kg) |
| RT Fast Motor | 12 in | Forward: 4.5 mph, 7.2 kph | Up to 13,500 lb (6,123 kg) |
| RT Fast Motor | 16 in | Forward 6.0 mph, 9.7 kph | UP to 12,000 lb (5,443 kg) |
| RT HD Standard Motor | 12 in | Forward 2.6 mph, 4.2 kph | Up to 20,000 lb (9,071 kg) |
| RT HD Standard Motor | 16 in | Forward 3.7 mph, 6.0 kph | Up to 18,500 lb (8,391 kg) |
Custom Accessories:
Standard/Fast Motor Options
Stand-Up Configuration
Parcel Tray
Rear Light Bar/Brake Light
Safety Beacon/Strobe Tower
Quick-Swap Battery Carousel
Reverse Alert
Canopy
Multiple Hitch Systems
Tire Size Options
---
Contact Us
Proven Experience: Key to Successful Implementation
Industry leading quality doesn't stop with the design of our solutions – it extends to product rollout and post-sale support. Whether you manage one site or thousands, when you partner with us, we are putting 20 years of experience in tens of thousands of locations to work for you. We work together with you to understand the unique requirements of every worksite and collaboratively design your rollout strategy. With every sale, we provide training materials, a certified operators program, and best practices guidelines to ensure your team achieves your productivity and safety goals. Contact us to learn more.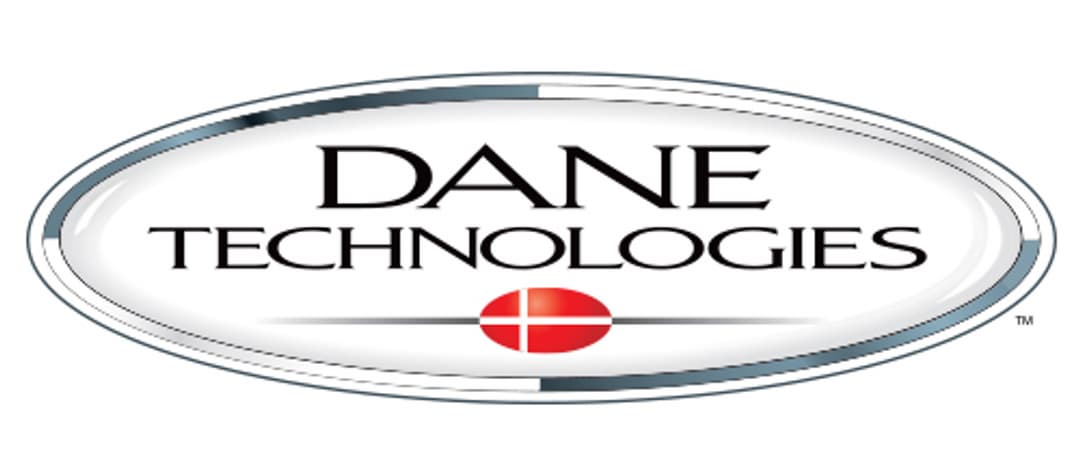 Contact Us