Maintaining a competitive space in the global retail environment requires developing new methods and technologies to reduce the costs of preventable injuries, improve productivity, and bridge the gap between e-commerce shopping and the in-store experience.

---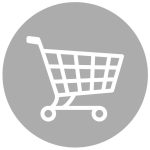 Shopping Cart Collection and Trolley Management
The QuicKART® M3 and QuicKART® M3 HD are the world's first and most popular shopping cart and trolley retrieval solutions. The M3 and M3 HD cart management solutions are ergonomically designed to increase productivity, capacity, and employee morale while decreasing strain-related injuries and damage to property. In 2017, we introduced the QuicKART® M4 the 4th generation of cart retrieval–value engineered to deliver the most cost effective solution for cart management.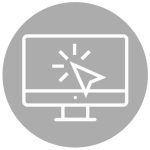 E-commerce Fulfillment and Stocking
The Smart:Drive and Smart:Rack are part of the Smart:System, our premiere solution designed to maximize the efficiency of order picking or restocking. The Smart:System combines the Smart:Drive, a compact power assist that can be easily operated in store environments, with the Smart:Rack, a configurable order fulfillment and restocking cart.The Smart:Stack is a unique pallet system that allows carts containing orders to be easily placed in warehouse racks, freeing up valuable back room floor space.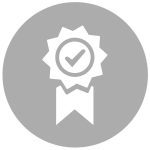 Guest Experience
Our personal mobility scooters for retail shopping guests, the SmartKART and SKoot, offer comfort and durability to retail guests who desire the utmost in safety, capacity, and maneuverability. Developed at the request of our retail partners looking for an electric shopping cart that reflected top brand quality and delivered an exceptional guest experience, the SmartKART is a high performance motorized shopping scooter that exceeds expectations even in the most demanding retail environments. The Skoot
Commercial Cleaning
The QuicKLEEN is our ergologistic, multipurpose, ride-on janitorial cart, which is ideal for efficiently managing large and high-traffic retail environments. Capable of delivering 50% productivity returns in the commercial cleaning space, the QuicKLEEN enables your workforce to manage multiple tasks quickly and efficiently, while virtually eliminating strain-related injuries, and expanding your labor pool.
---
All of our products are supported by our global distribution and service network, the most extensive in cart management.
---
[cubeportfolio id="36″]